Fortify Your Year-Round Immune Defense
Keeping the immune system strong all throughout the year can mean the difference between getting sick and feeling strong and healthy. And if you aren't giving your body the right nutrients you're leaving gaps in your immune defense coverage.
We developed NutriBears Immuno Boost Gummies as a well-rounded immunity booster that contains powerful vitamins, minerals, and antioxidants that are all working together to keep your body powered up and ready to take on every new season or change in the weather.
Help boost immunity!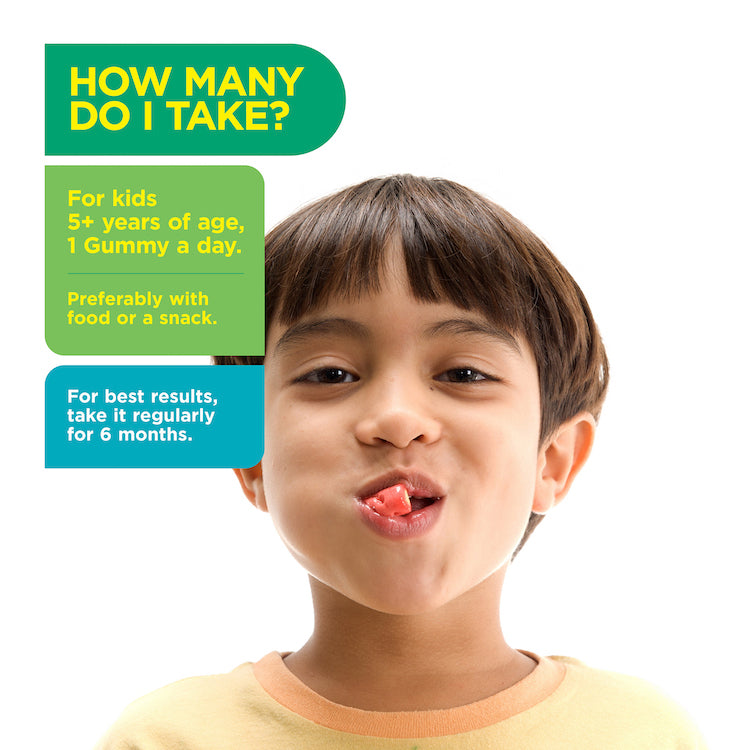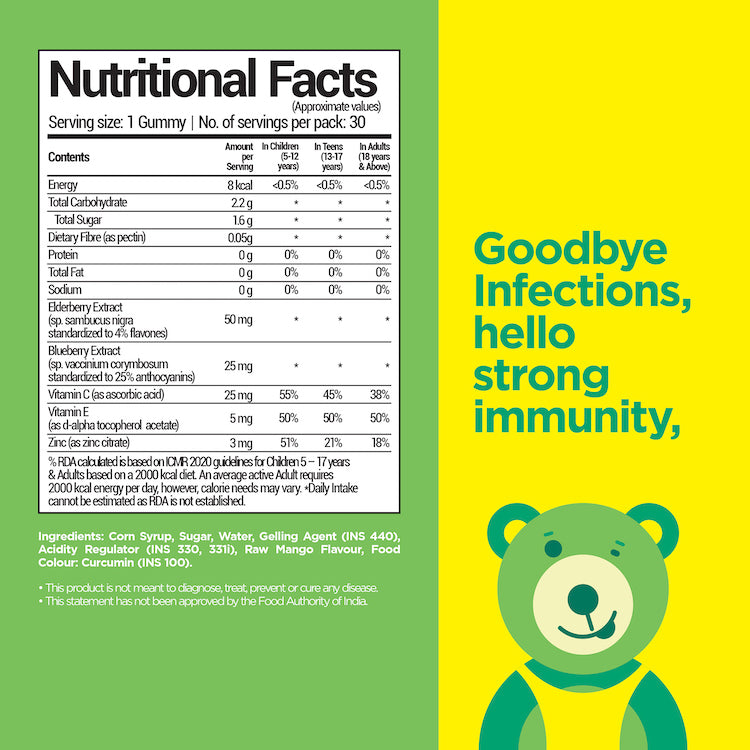 What's in:

Pectin from Citrus Fruits, Proprietary Vitamin Blend, Natural Sugar, Raw mango Flavour, Natural Curcumin Colours, Natural Elderberry and Blueberry Extract.

What's out:

Artificial sweeteners like Stevia, Maltitol, FOS & Sorbitol Xylitol, Isomaltitol, Mannitol, Synthetic Vitamins, Artificial Colours & Preservatives.

Suggested for:

These gummy vitamins aren't just for the kiddos aged 5 to 17 years; even adults can indulge in some yummy treats!

Dosage:

1 Gummy a day! For best results take it regularly for 6 months.
"Thanks to these gummies, I haven't gotten sick in weeks"
Words of wisdom from a tiny-tot.
*Sorry Candy, NutriBears Gummies are a healthier alternative.