Gummy for Healthy Growth
Getting picky kids to take their vitamins every day is challenging, especially if they come in liquid or pill form. That's why we created a smarter solution for filling the gaps in your child's diet with this advanced Nutribears Jr. Multivitamin Gummy for kids.
These gummies for kids up to 17 years of age are fortified with 12 essential vitamins including A, B, C, and D, along with Zinc, Magnesium, Iodine and Choline to promote year-round immune system support and natural physical development.
Complete Nutrition for Kids Without Milk Powders or Pills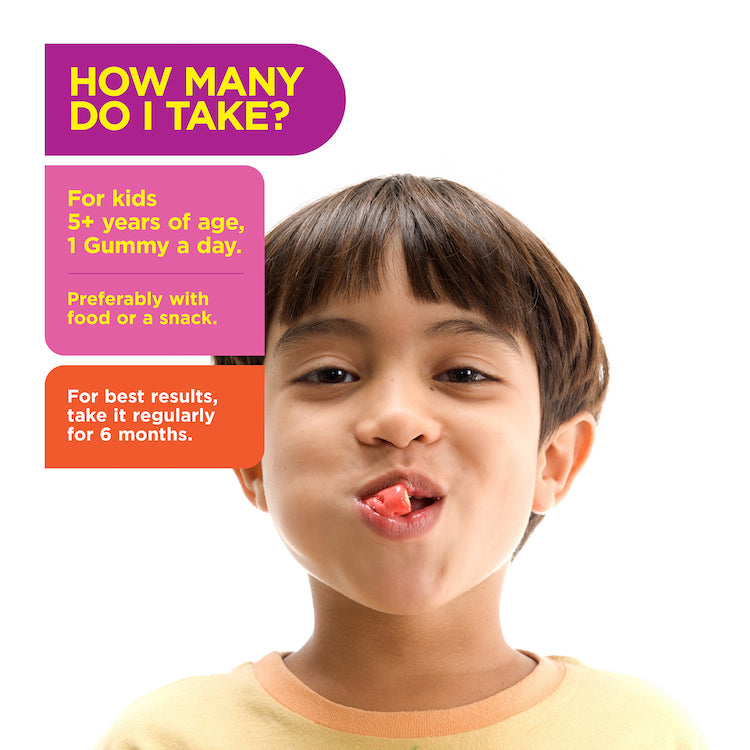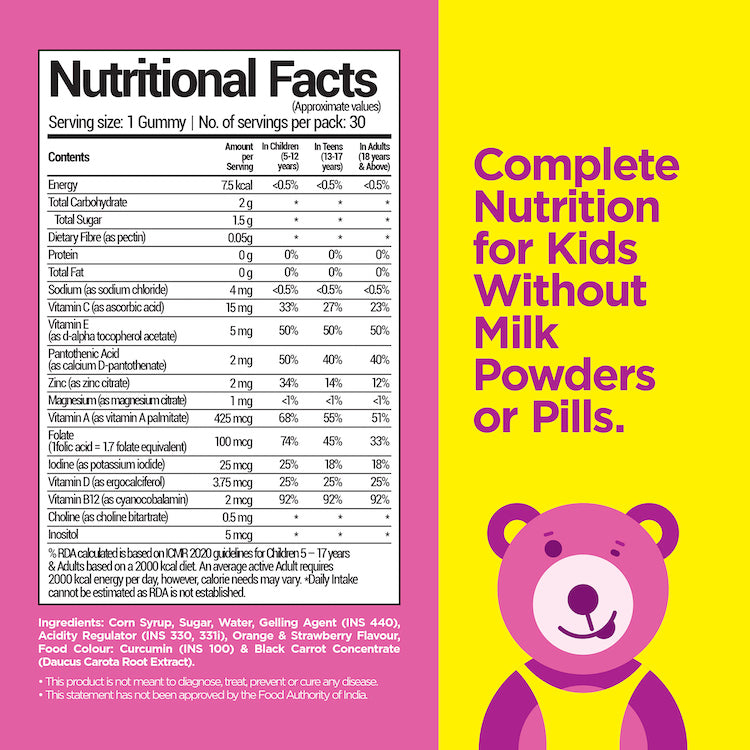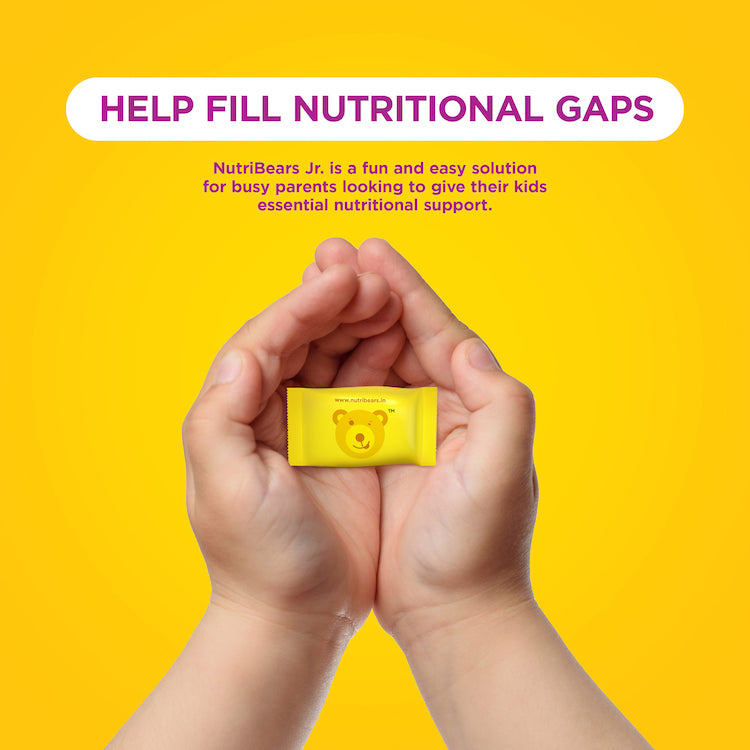 INSIDE THE GUMMY
Pectin

Our gummies are made with pectin derived from citrus fruits, making them a perfect vegan-friendly treat.

Multivitamin

NutriBears gummies are fortified with essential vitamins and minerals that help in overall development and wellness.

Choline & Inositol

They are also fortified with choline and inositol, which support brain function and nervous system health.

Natural Flavours

The distinct, pure flavour of strawberries and orange lend a great taste to our Multivitamin Gummies.
What's in:

Pectin from Citrus Fruits, Proprietary Vitamin Blend, Natural Sugar, Strawberry & Orange Flavour and Curcumin & Black Carrot Colours. 

What's out:

Artificial sweeteners like Stevia, Maltitol, FOS & Sorbitol, Synthetic Vitamins, Artificial Colours & Preservatives.

Suggested for:

These gummy vitamins aren't just for the kiddos aged 5 to 17 years; even adults can indulge in some yummy treats!

Dosage:

1 gummy a day! For best results take it regularly for 6 months.
Mumma said "Bear treats are healthy" but i found them tasty."
from a Happy Kid
*Sorry Candy, NutriBears Gummies are a healthier alternative.